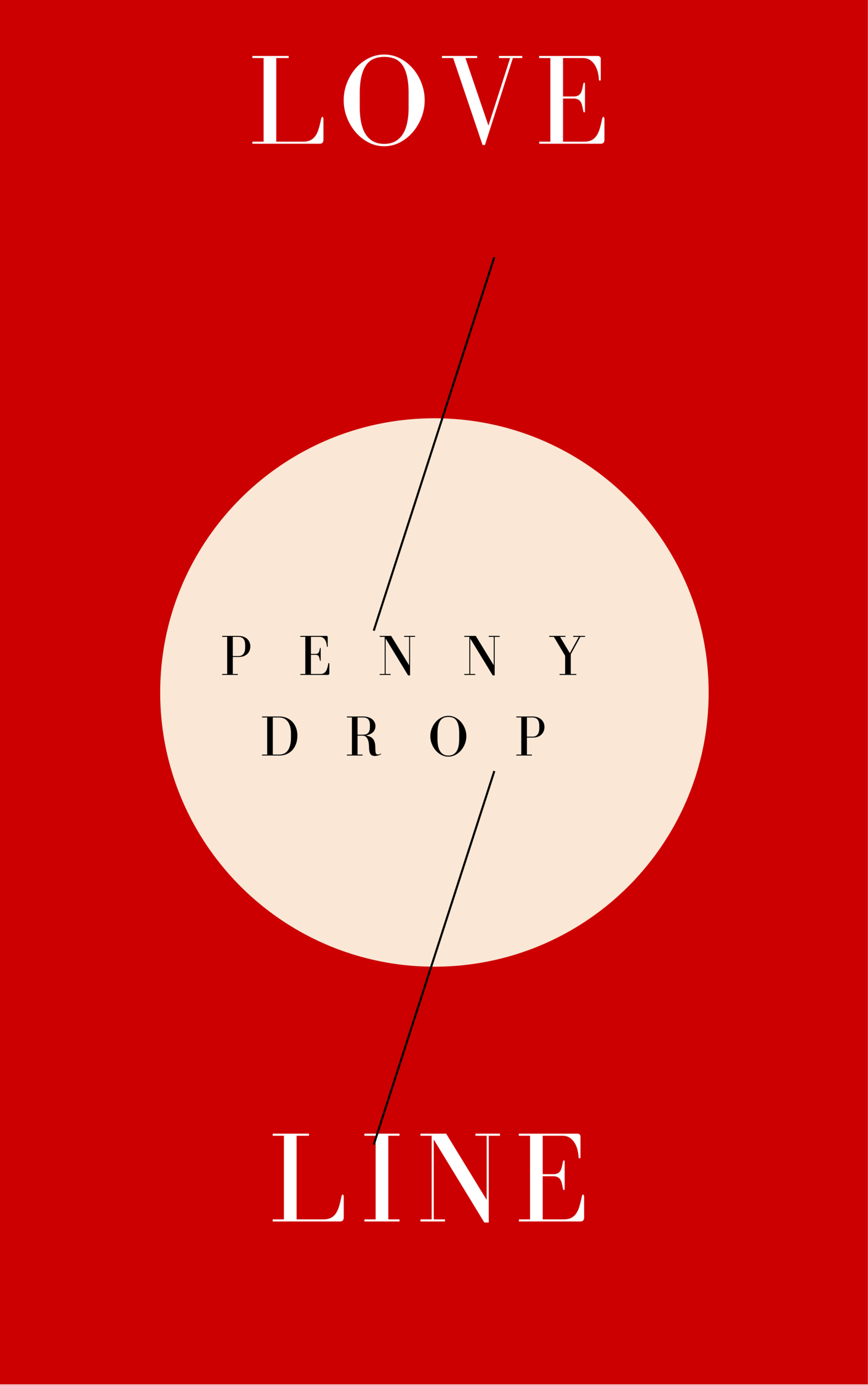 Book Rate: ★★★☆☆ (3/5)
Review:
The last seven lines of Love Line were exactly what I needed to read.
Penny Drop wrote an enjoyable short story about a romance born on a daily train transfer to work. You get to know the main character as best as you can in a short story and find her quite relatable to. I personally found some of Catherine's interactions with her friends pretty amusing too.
But then you read the synopsys (in the end of this post) and you're waiting for the "suspense" bit… An you wait and you wait and then you think it's coming and then you think it won't not afterall. There's only a few lines left to finish the book and you're already thinking this has zero suspense, this is just the normal cutsie love story. AND THEN, in the last seven lines, BAM! You get the ending you wanted (or at least I needed) to nicely wrap up the storyline.
I do whish we had seen a tiny bit deeper into the romance development and there had been more suspense clues through the story for the reader to pick up on because that would've made Love Line's reading experience that much better. But that aside it was still a enjoyable read.
I recommend Love Line if you're looking for a quick and amusing read!
Detailed Rating:
Plot ★★★★☆
Characters ★★★☆☆
Writing ★★★★☆
Pacing ★★★☆☆
Cover ★★☆☆☆
Synopsis (adapted from goodreads):
When an accident on the London Underground throws Catherine into the arms of Marcus, a man that she has held a secret crush on for a year, a sensuous affair develops. 
Marcus appears to be the man of Catherine's dreams until a shocking discovery threatens to destroy their relationship. Will their love endure or has Catherine unearthed more than she can bear?
Publisher: Penny Drop
Date of Publication:  September 17th 2015
Genre: Romantic Comedy, Contemporary, Thriller, Short Story
Page Count: 36
Source: I received a copy of this book from the author in exchange for an honest review.